Introduction about CNA classes and training online
A CNA;  Certified Nursing Assistant is one of those fast-track careers you can get into in a matter of weeks, once you already possess a diploma or GED. To become a certified nursing aide or assistant, you must have completed certified CNA training and pass a certification exam. This training and certification may be done offline or you can also enroll in a number of programs that offer CNA classes online and certification at the click of your mouse.
CNA training is usually offered in various institutions including colleges, vocational and technical institutions, nursing homes, rehabilitation centers, retirement homes, and universities. CNA training involves both classroom and theoretical hours as well practicum or hands-on classes.The standard minimum number of classroom hours is 75 hours, plus additional hours for practicum or practical training. This number may vary by state.
Enrolling for CNA classes online is a convenient choice for many people because not only is cost-effective compared to the traditional options; it's also a flexible option in case you are busy working, pursuing any other supporting academic endeavors or otherwise engaged. Even more, you get to study from wherever you want.
Online CNA programs usually offer classes last for anywhere between 4 to 12 weeks. Although the ideal is to do the classroom training and later go onsite for the clinical practice, it is possible to handle even the practical sessions online using interactive video lessons and simulations offered by online CNA programs.
Get Certified as a CNA
With the CNA training done, the next step is to attempt the certification exam usually offered in your respective state. A pre-requisite to attempting this exam is that you are required to have had certified training. It is for this reason that it is critical to enroll to an online CNA program or CNA courses online that are approved or accredited by the national, regional or state education and accreditation authorities.
The Certified nursing assistant examination usually consists of several written multiple choice questions as well as a clinical scenario and is aimed at thoroughly testing all the knowledge and skills you are expected to have received from your CNA training.
After receiving certification, you may be required to work a certain number of hours in the field every 12 or 24 months or risk having your certification expire. This varies by state.
The pay for a CNA is quite decent with the average being about $11.68 per hour with a median expected annual salary being about $26,590.
How to get CNA training online
Finding a legitimate CNA training online to apply to can be a nightmare and is a very tricky process. There's just a lot of junk and scams to be filtered through. Caution has to be taken. There is a host of "diploma mills" apparently accredited by "accreditation mills", and several of the sites offering training CNA training online do not meet the minimum standards and provide training that is not approved or accredited.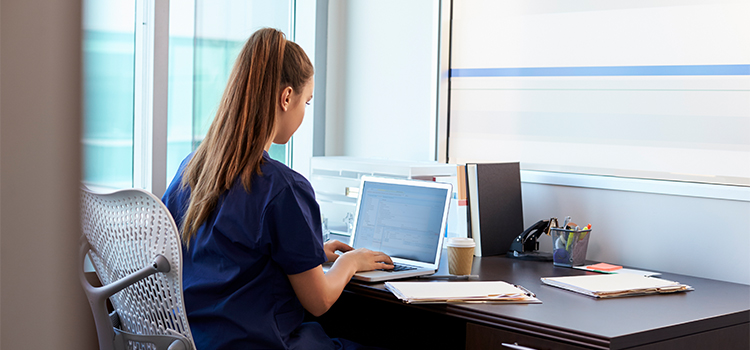 It would be absurd to complete a dubious course online and parting with your money only to later find that you cannot attempt the CNA certification exam as the training you underwent was practically null and invalid.
Always check with your local nursing and education accreditation authorities to see if the online CNA program or institution you intend to study with is at least approved. Do not take their word for it and equally remain skeptical of the accreditation information and claims you find on their websites.
A considerable number of credible local intuitions (nursing homes, colleges, technical schools, universities, hospitals) that offer CNA training offline usually do have online programs as well, so this is ideally the best place to start. This is dependent on your state, and you should look out for institutions near you. It would be nice that once you're done with the theoretical CNA courses online, you can easily access the institution for the on-site practical sessions.
Pre-requisites
There will be specific pre-requisites that the different CNA programs may require of you before you can get enrolled for an online CNA program should you chose to apply to one. This will vary by state, but for instance, most programs will require that you;
• Must possess a Diploma or General Equivalency Development(GED)
• Must undergo and pass a background check; for criminal activity or health reasons like clearance for TB
• Must pass a physical test to assess your ability to work as a CNA, ability to move, shift patients, etc.
• Should be at least 16 or 18 years of age (dependent on state)
• Must pass other tests required by the respective program. Some programs may require English or reading and wiring assessment before enrolling you.
As we mentioned earlier, the institutions that offer online CNA training usually provide a hybrid model where the theoretical or class training is covered online, and the practicum is handled on- site.
In fact, certain state certification bodies may require that the practical portions of the CNA training be done on-site before permitting you to attempt the CNA certification exam.
After completing the online CNA training, you then have to attempt the CNA certification exam of your state in order to get certified and added to the CNA registry of your state. The cost may vary between states, but the average cost is about $50.
How much is the cost of joining CNA classes online ?
You will be able to access both paid and free online CNA programs, although we'll look at the latter category later in a short while. CNA education costs are a lot cheaper than those for advanced nursing programs like Registered Nurses or Licensed Practical Nurse.
Paid online CNA classes tend to cost anywhere between $500 and $2,000, and this will depend on a host of variables. The average cost per credit hour for in-state students is about $72 while that for out-of-state students is about $265. There may be other additional charges depending on the program, like library or technology fees.
Although you are better off searching for the best and most affordable online CNA programs with classes and certifications online in your state, let's have a brief look at some of the better general options;
Johnson County Community College
This college, accredited by the Higher Learning Commission offers the Certified Nurse Aide Certificate and the charge for non-state residents is $197 per credit hour. You must pass a prior reading level assessment before being enrolled in the course. On successful completion of the 96-hour course, you get to take the Kansas CNA examination.
Houston Community College
HCC is also an accredited institution that offers the Certified Nurse Aide Certificate training online, and the charge for the course was about $695 in 2017. The teacher to student ratio is 3:1 and the course is covered in two semesters.
State Fair Community College
State Fair Community College also offers the Nurse Aide program both on-site in Sedalia, Missouri and online and the charges for the course was about $3,528 in 2017. The college offers a 2:1 student ratio and the College provides a 14% financial aid. The program is covered in one semester.
Are there any free online CNA classes available?
Different institutions do offer scholarships as financial aid for various fields of study, especially for CNA programs. The government and some non-profit organizations also do offer grants and student loans to students who demonstrate financial need.
With a grant, you can be able to access the CNA classes online and certification offered by the different community colleges or institutions in your state for free.
For instance, you could apply for the different types of Federal Student's Aid offered by the Office of The U.S. Department of Education. There are different eligibility criteria, but the primary eligibility criteria require that you demonstrate financial need, are a citizen or an eligible non-U.S. citizen.
You will have a hard time finding credible or approved CNA classes online that are purely free especially if they're not affiliated with any academic or medical institutions. Most often than not, there will be scams.
However, you can access free online CNA classes or modules from the resources highlighted below. Although these are not accredited, are not complete CNA courses and do not under any circumstances substitute an approved online CNA training and certification program.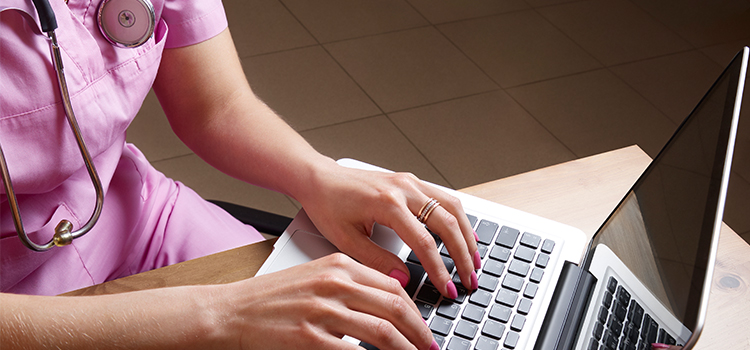 Des Moines University; offers a free course on "Medial terminology." This course doesn't come with any certificate of participation unless you pay a $99 registration fee. The course covers basic medical terms including nervous, digestive, respiratory and sexual reproductive systems.
John Hopkins University; offers courses on "Ethical Issues In Public Health," "Health issues for Health Aging Populations," "Patient Safety and Medical Errors," and "Principles of Human Nutrition. "
Nurse.com; offers "Ageing Immune Stems  Make Older Adults More Vulnerable" that highlights the health issues that affect aging populations and "improving critical thinking and clinical reasoning" that highlights sound thinking patterns and attitudes that help you keep patients safe and out of harm's way.
University of Michigan; offers "Patient communication skills" which teaches a host of different medical students effective communication skills and "Perspectives in Global Health," that looks at health issues that affect low and middle-income countries.
What Are Accredited CNA programs?
It is essential for an online CNA program to be accredited because at the end, in order to qualify for CNA certification or licensure in your state, you must have received CNA training or classes from an accredited or approved institution.
Some institutions may be approved but not accredited. It is always better to go with the accredited institution.
There are several features and standards that a CNA program must have and meet in order to be considered accredited. Generally, to be accredited, an institution has to be formally recognized by the necessary regulating authority, which in this case would be the nursing board of the respective state of the institution. In addition, the CNA training institution would have to comply with the applicable federal laws.
Accreditation ascertains merely that the institution is content enough in its syllabus and teaching personnel to provide the necessary education and training sufficient for the program or career in trains its students in. In this case, an accredited CNA should provide credible training to enable not only pass the respective state CNA certification or licensure test but subsequently thrive as a nursing aide or assistant.
Features to look for while choosing accredited CNA institutions
• Compliance with the standard minimum classroom hours of 75 hours plus additional hours of practical or hands-on hours. Again, these minimum study requirements vary by state. Remember, these practicum classes can be offline or online.
• The ability to transfer your credits to another institution or program should you choose to do so. This will prevent you from repeating particular modules you already covered at CNA level, should you decide to further your education and career to Certified Medical Assistant, Licensed Practical Nurse and later Registered Nurse.
• The institution should be accredited by the relevant accreditation authorities in your state and listed there as such.
• It should also be able to provide certification exam preparation material, as curriculum is tailored towards the recommended federal guidelines.
In the U.S., accreditation can be done by voluntary organizations as well as government agencies. The challenge with the voluntary organizations is that some are mere "accreditation mills" that offer "fake" accreditation to "diploma mills" otherwise incompetent dubious programs or institutions.
Some of programmatic nursing accreditation bodies recognized by the Council for Higher Education include the Accredited Commission for Education In Nursing (ACEN) and Commission on Collegiate Nursing Education (CCNE).
Become a CNA online
With the internet, it is now possible for us to access essential education right at the click of the mouse. There's a host of online Certified Nursing Assistant programs, and you only have to be cautious in selecting the CNA training program that best suits you.
Take the initiative to confirm whether the training is approved by the relevant authorities in your state. I must say that you will genuinely enjoy helping patients with their primary health care needs.
Remember, nursing assistants are the very first line of defense in providing basic healthcare as you get to interface directly with clients in the different healthcare settings. The very best of luck to you as you pursue your nursing career ambitions!