Are you interested in a career in healthcare? Do you like the idea of giving direct care to patients? Would you like to be a part of a team committed to healing and improving lives? If yes, you should consider becoming a Certified Nursing Assistant (CNA). In this article, we will discuss all there is to know before enrolling for a CNA course.
What exactly is a CNA (Certified Nursing Assistant)?
A certified nursing assistant provides most of the personal care a patient needs. Their duties include bathing and cleaning patients, helping them eat, dress, use the restroom and many more. CNAs can also do other minor nursing duties, such as measure a patient's temperature and blood pressure as well as listen to the concerns of patients and report them to other nursing staff when needed.
The roles of a nursing assistant vary depending on where you live and work. CNAs are trained to work in a wide range of settings including hospitals, assisted living facilities, personal homes, adult day care centres and nursing homes. These healthcare providers act as a helpful liaison between the Licensed Practical Nurse or the Registered Nurse. They relay information between patients and nurses. Since CNAs have daily contact with patients, they are able to gather important information about the patient's condition, which they must then transmit to their supervisors.
The workload of a Certified Nursing Assistant can become fast-paced and intense depending on their work settings. However, the human contact and ability to help those requiring medical assistance is a strong motivating factor. Their strong compassion for patients and desire to assist people in need help them to get through the hard days of their career.

Benefits of a Career as a Certified Nursing Assistant
· Choose Your Preferred Work Environment
If you become a CNA you have the power to choose where you want to work. You can work in a wide variety of settings depending on your strengths and preferences. You can work as a home health care worker, in hospitals or in a hospice situation. Each of these work environments offers different benefits. Working schedules are also more flexible, which is advantageous if you are raising a family or continuing with education.
· Affordable Training Programs
Nursing assistants can complete their training in various settings from vocational colleges, to communities or hospitals. You can even train in private schools. Some companies may also choose to train you for free while you make a commitment to work for them for a specified amount of time. CNA Training Programs are also very affordable and usually range from $300 to $1500.
· Potential Career Avenues
Aside from emotional rewards, a CNA position can also be an avenue to other desirable healthcare careers. Since nursing assistant get valuable experience while caring for patients they become solid candidates for nursing school. This means they can easily qualify for RN or LPN training programs. Some nursing schools even offer accelerated programs for highly experienced CNAs willing to work as RNs and LPNs.
· Ideal for Compassionate Persons
A nursing assistant takes care of a patient's hygiene needs and keeps track of all essentials. This career is ideal for people who love caring for others. Healthcare providers who become CNAs find a sense of fulfilment and purpose as they assist people with their most basic activities. Working as a nursing assistant is emotionally rewarding especially in long-term care situations.
2. How much does a certified nursing assistant make?
According to the U.S. Bureau of Labor Statistics, the median hourly wage for a certified nursing assistant is $15 as of March 29, 2018 with an hourly range usually between $14 to $17. This, however, varies depending on a variety of factors. One of the determining factors is the state or location you choose to practice as a CNA. The certified nursing assistant salary for those working in New Jersey, California, Maryland, Connecticut, and Nevada lies anywhere between $20,000 to $30,000 per year.
However, big cities pay their nursing assistants more. According to the recent statistics, Alaska is the highest paying state offering a CNA salary of about $16.68 per hour. New York is the second state with an average hourly salary of $15.50. Nevada is the third state with an hourly rate of $15.20. States such as Arkansas, Louisiana, Mississippi and Alabama offer the lowest hourly rate of no more than $11.
Top Factors Affecting the Certified Nursing Assistant Salary
Although the annual CNA salary ranges from 20,000 to $30,000, it does not mean that all nursing assistants will be offered the exact the salary as their starting salary. Like we stated earlier, the salary of a certified nursing assistant depends on a wide range of factors. Here are some of the top factors that determine the annual salary of a CNA.
Healthcare Facility/ Employer
One of the major factors affecting the CNA salary is the type of healthcare facility or employer. If you do not choose your employer in caution, you may end up getting a lesser salary than you deserve. Hospitals provide the highest pay while nursing homes offer the lowest pay. Here are some of the top employers and what their average offer is for a CNA annual salary:
· Professional school, universities and colleges: $31,030
· Substance Abuse Centers and Psychiatric: $28, 290
· Hospice: $27, 191
· Nursing Home: $24,946
· Hospitals: $24,010
· Community Care Facility: $21,840
· Home Health Care Services: $19,769
Experience
The higher the experience, the more you will get paid. Highly experienced certified nursing assistants are beneficial to any organization than fresher CNAs. Experienced nursing assistant is also subjected to get additional facilities, such as retirement plans, health insurance coverage, financial assistant to advance the career. However, these benefits, as well as salary figures, depend on the rules and regulations of the employing institution.
Economic Condition
The economic condition of the state and facility is another determining factor of a certified nursing assistant salary. If the state or facility has a strong economic condition then employees working there are more likely to get a higher salary.
Negotiation
Just like in other industries, you need to negotiate to get a proper salary. Make sure you negotiate for a good salary, which is in line with the standards of your area. To increase your CNA salary, consider taking more nursing courses.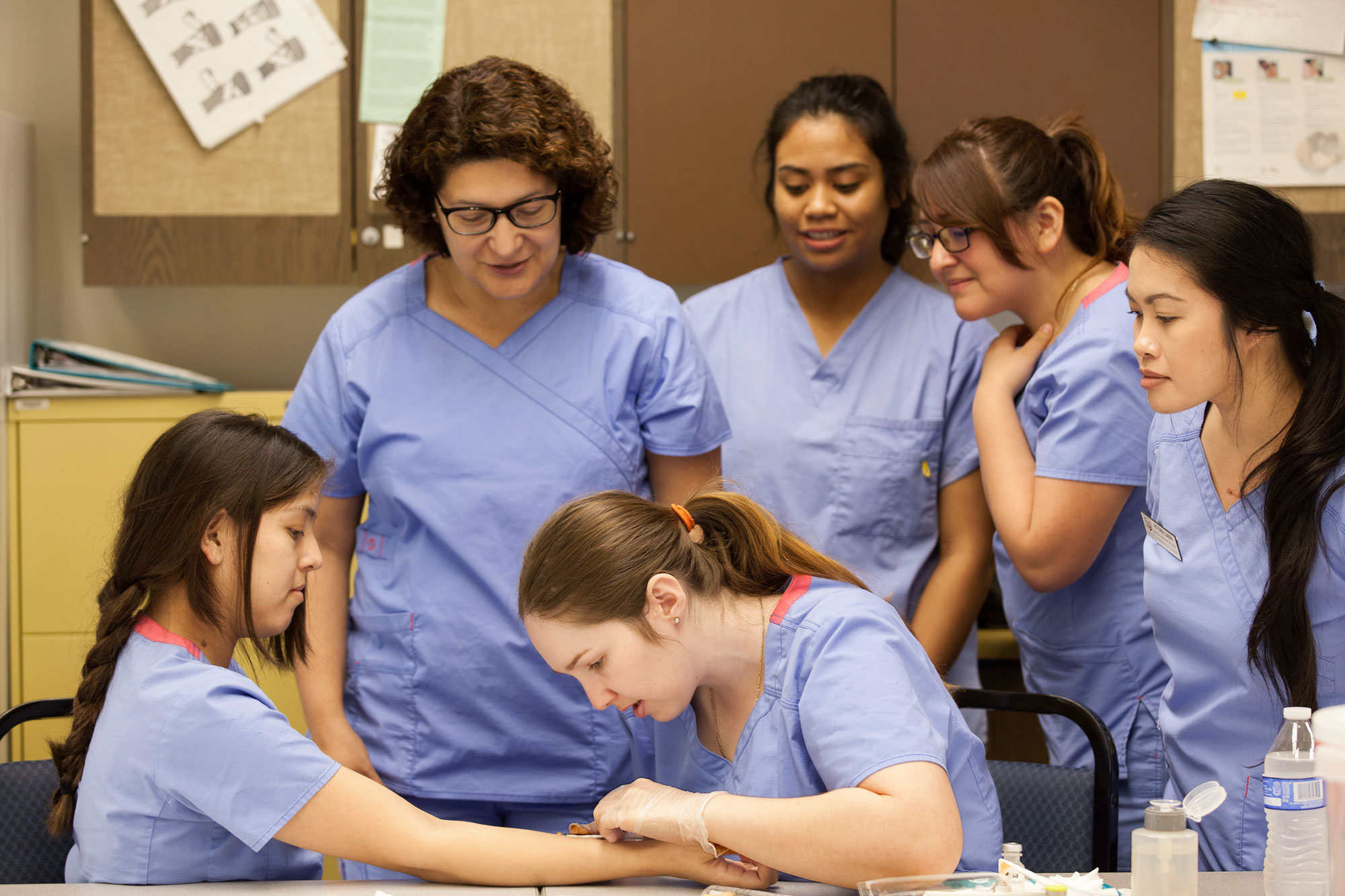 5. Certified Nursing Assistant Jobs: Facts and Figures
According to the Bureau of Labor Statistics (BLS), the employment for certified nursing assistants is expected to grow by 11 percent from 2016 to 2036. As the baby-boom population ages, CNAs will be hired to assist them in their daily activities. According to the Bureau of Labor Statistics, the expected median annual for CNAs was $27,520 in May 2017.
Due to the nursing shortage in most states in the U.S., careers in nursing are in high demand. This means that if you begin your career as a CNA today, you can further your nursing career and get a better job. BLS reports that the biggest employers of nursing assistant include:
· General medical and surgical hospitals
· Assisted living facilities for elderly and continuing care retirement communities
· Nursing care facilities
About competition, it is important to note that nursing homes, hospitals and long term care facilities operate around the clock, meaning that CNAs will have to work for long hours nights, weekends or holidays. To beat the competition, you should be willing to work overtime. This will make you a more desirable candidate.